Home
News
Contact
Conditions
Subscribe
About
Links
Wallpapers
Search
Courses
Dive trips
Manado
Lembeh
Tioman
Sea Safari
Bali
Singapore
Sipadan
Alor
Komodo
Elba
Arcachon Bay
UW
Fishes
Corals
Crustaceans
Molluscs
Other UW life
Divers
Seahorses
Land
Islands
Boats
People
Nature
B&W art
Nepal
Indochina
Elba
Egypt
Works
Froggies
Postcards
Sea Safari
Press
Wallpapers
UNDERWATER PHOTOGRAPHY COURSE
Advanced and professional training seminars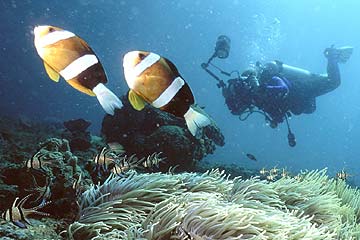 Held twice a year, our photo courses are designed for enthusiastic divers willing to enter the world of advanced and professional underwater photography.

Sessions are organised in April and October of each year, they last one week for the Advanced level and two for the Pro Extended seminar.

With the combination of two photo-dives and one theory lesson per day, you will get plenty of practice and you'll become proficient in one of the most difficult creative arts, while diving one of the best spots on Earth.



The course covers digital imaging techniques as well as traditional film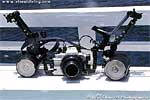 It is recommended for experienced divers who already have some exposure to underwater photography. Suggested equipment is a decently sharp and controllable camera together with at least one big strobe.

The major emphasis of the training is on advanced photography practice while fully respecting marine conservation and diver's safety policies. Equipment handling and maintenance are studied in detail during all diving activities.

For digital experts, the Pro Extended course includes computer-based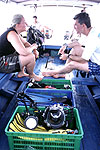 image processing lessons on Adobe Photoshop.

We would like the course to go beyond a teacher - student relationship, to become a companionship sharing underwater beauty so that together we can learn to respect and preserve it better.

A minimum of 50 dives are required to start the course and you must be fit enough to be able to do two dives a day followed by an in-depth theory lecture, for 6 consecutive days.

The course schedule is 6 theory sessions and 10 accompanied photography dives per week. Theory sessions cover mastering your own equipment and also the presentation and handling of multiflash pro systems. During diving activities, students practise with their own equipment, with the possibility of extending it with rental equipment.




Our training covers the following equipment
SLR housed systems, digital or analog
- 60 mm macro lens
- 105 mm macro lens
- 20 mm wide angle lens
Ports equipped with auto or manual focusing features.
Digital compact cameras
- Dedicated underwater housings
- Super macro
- Wide angle adapters
- Optical strobe synch
- Laptop transfer
Ikelite and Sea&Sea strobes - Single and twin settings
- TTL Slave sensor
- Ikelite and Sea&Sea arms
Nikonos
- 35 mm standard lens
- Nikonos 15 mm wide angle lens
- Macro extensions 1:3, 1:2, 1:1
- Nikon 1:4 close-up lens
All of the above can be provided on demand within the course for rental or purchase
---

Feel free to tell us about your interests in any particular area of underwater photography. With prior notice, we can arrange a schedule for you, focused on the type of photo and equipment you're interested in. For information and bookings, please contact-us here.



Each course entitles you to the
PADI Underwater Photographer Specialty Certification
Forthcoming Schedules
2005
April (Advanced and Pro Extended seminars)
2005
October (Advanced and Pro Extended seminars)
Each session accepts up to 4 persons - Early booking is recommended
---
Read from our students
Astrid
Eigentlich ein Geheimtipp abseits vom Massentourismus...

Mit extrem wenigen Tauchgängen noch etwas grün unter der Nase habe ich mich trotzdem entschlossen, bei Bertrand Chauvel http://www.visualdiving.com eine extrem anspruchsvolle Unterwasser Fotoausbildung zu belegen. Diese UW-Fotoausbildung findet 1-2 jährlich (14 Tage) bei Froggies in Bunaken/Indonesien statt.
Ich muß sagen, ich war begeistert. Begeistert von der der Ausbildung, die extrem anspruchsvoll war (täglich 2-4 Tauchgänge & 2 Stunden Theorie über 14 Tage) und von der Tauchbasis.

Jean

Professionnel. Compétent. Enthousiaste. Disponible....


Je pourrai encore ajouter plein de superlatifs pour te dire combien j'ai apprécié les deux semaines de cours photo en ta compagnie. A l'arrivée, les résultats obtenus et les compétences acquises grâce à toi me laissent pantois. Je ne pensais sincèrement pas apprendre autant et si vite. Jamais avant mon départ, je n'aurai cru faire de si belles photos. Merci. Mais au-delà de toutes ces remarques, je tenais sutout à te dire combien j'ai apprécié la passion qui t'anime pour le monde sous-marin et la photo. Une passion magnifique que je suis heureux de partager avec toi, Christiane et quelques autres...